Technology Adoption and Outreach Group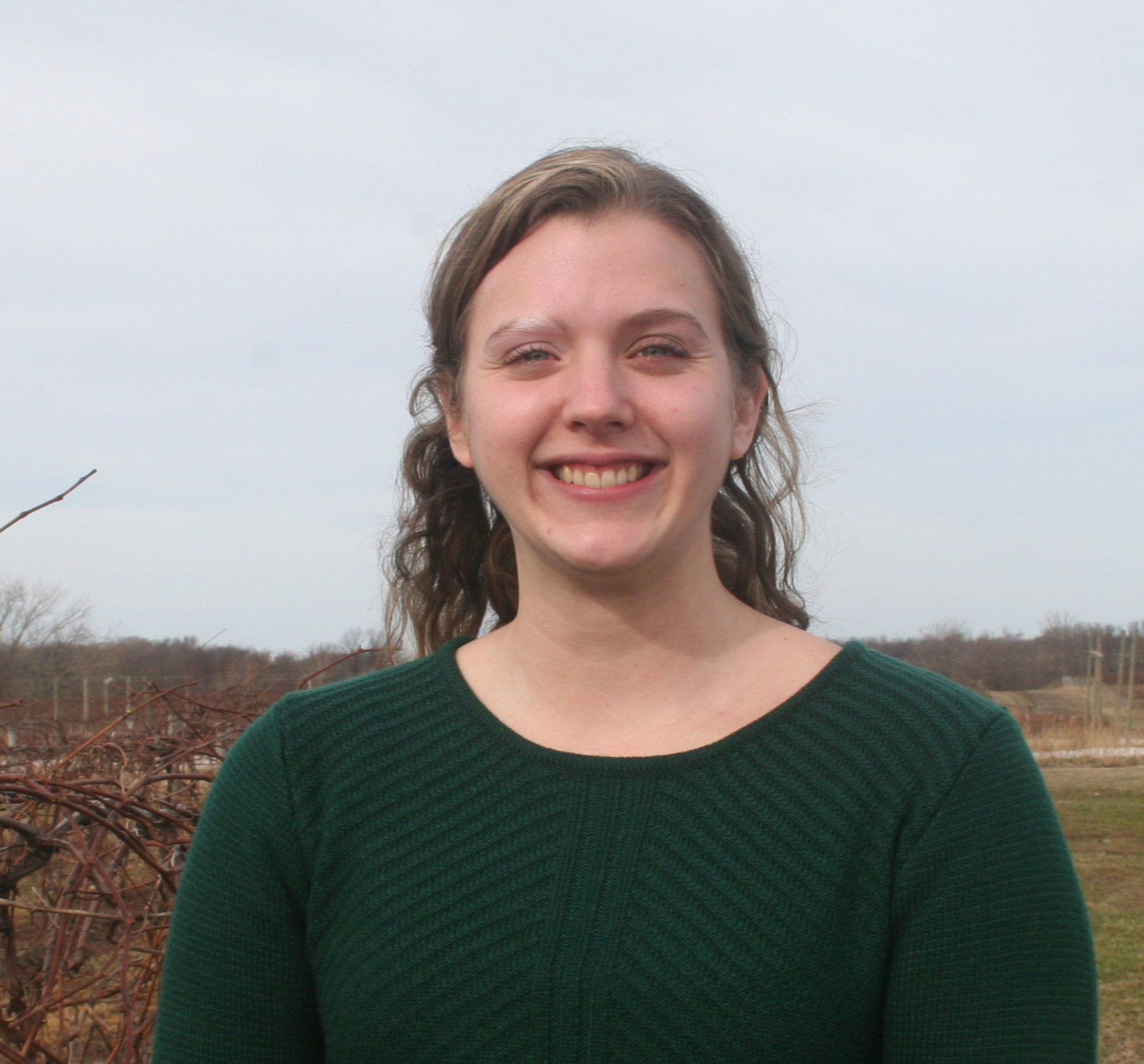 Program Aide II
Heather Barrett is a Program Aide II for the Efficient Vineyard Project. Heather received her Bachelor degree in Environmental Sciences and a Master's degree in Biology at the State University of New York at Fredonia. She has been a part of several projects involving environmental sustainability with regards to anthropogenic pollutants prior to being hired at the Lake Erie Regional Grape Program. Here at Cornell she has been a part of data collection for the CAPS project and has worked on various methods for IPM outreach. Born in Brocton, New York, Heather hopes to help the Lake Erie Grape belt become more sustainable both economically and environmentally through the work done with the Efficient Vineyard project.
Heather's work with the Outreach and Technology Adoption team will focus on interpreting research results focused on making vineyard operations more sustainable and make that information available to growers and vineyard managers.
Extension Educator, Business Mgmt.
Kevin Martin has had a lifelong interest in the Lake Erie Grape Region. While he didn't know it at the time, growing up on a vineyard was providing invaluable future job experience. He did not realize, initially, his professional interests would lead to a career related to his childhood experiences. With a Juris Doctorate and a graduate degree in Public Administration, his work now focuses on business and financial planning. He also provides benchmarking to analyze the costs and benefits of evolving production practices. Technology, including canopy sensors, is a current hot topic facilitating an evolution in management strategies going forward.
Program Aide II
Kim Knappenberger is the Program Aide II for the Adoption and Outreach portion of the SCRI "Efficient Vineyard" project.
Originally from Erie, PA., Kim received her Bachelor of Arts degree in Biology from Thiel College in Greenville, PA. She has been involved in a number of projects at the Cornell Lake Erie Research and Extension Laboratory (CLEREL) in both the vineyards and hop yards. She has also been responsible for the collection of data for the Cooperative Agricultural Pest Survey (CAPS) Program. The largest impact Kim has had on the industry is that she has created GIS maps of thousands of acres of vineyards across the Lake Erie Grape Belt. These maps are the base upon which the research information is built so that growers are able to see where changes in management need to be made to get a better harvest from their vineyards.
Kim's priorities for this project will be to work with research and extension team members to ensure project outcomes are documented and reported in a timely manner.
Associate CE Specialist
Matthew Fidelibus's laboratory conducts applied and basic research on grapes for raisin, table, and wine. Broad goals are to develop or refine cultural practices that: reduce production cost, improve yields and quality, or all of these. In raisin systems he is most interested in the effects of different canopy management systems on vine physiology and on raisin drying. In table grapes, his current focus is refining nitrogen fertilizer recommendations. Presently, his wine grape work includes evaluations of newly introduced wine grape cultivars with good potential for warm climate regions. In this SCRI project, he is helping to extend research findings and technological developments to table grape growers.